Google Analytics Banned in Europe – the general consensus is 'meh'.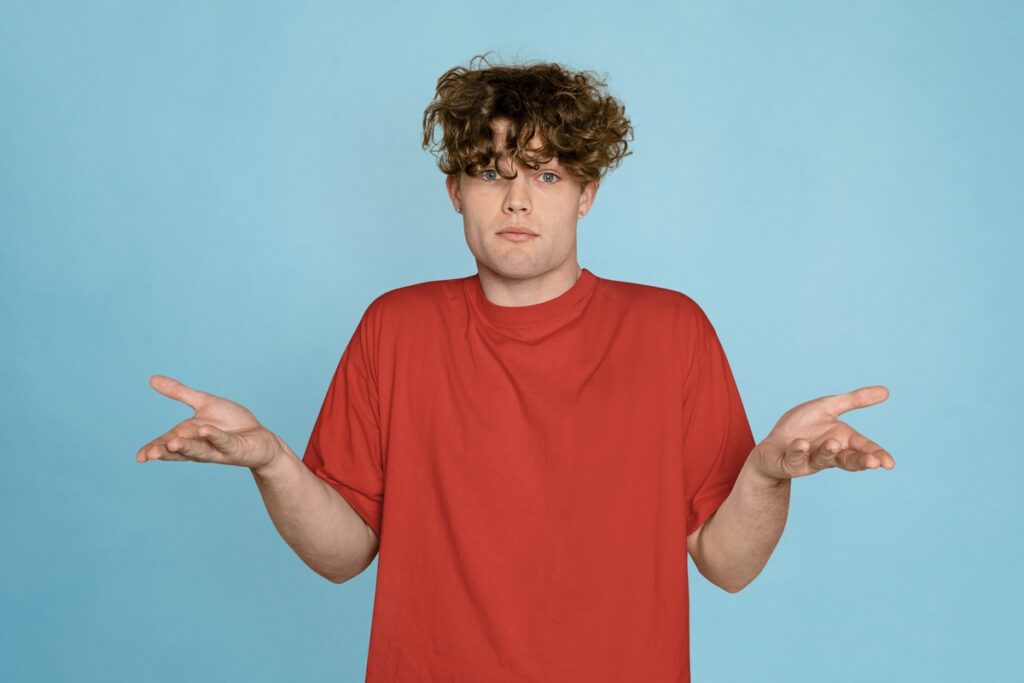 We recently ran a content piece with the click bait title, 'The Google Analytics Apocalypse is coming…' This was primarily in response to GA as we know it, being officially sunset by Google this summer. Some of our clients have already made the switch to GA4 so we were already pretty familiar with the new layout but it has to be said, we'd always groan when we found they were on GA4, missing the familiarity and much easier navigation around it's doomed sibling.
We'd already planned the piece and were ready to push it live, when we saw the muted, rather casual press that GA had effectively been banned in France and Austria and the Netherlands, Denmark, Norway and Italy were likely to follow. Excuse me, what now? How had that slid under the radar and why weren't discussion forums, and LinkedIn for that matter flooded with concerned digital marketers?
At a conference recently, one of the [excellent] speakers mentioned GA's European ban, spurring a lot of confused and slightly nervous looks from its audience of predominantly agency founders. The chap sitting next to me said, "GA4 fixes that though doesn't it?"
"I don't think so," I replied – seems to be the way Google is sharing data into the US that creates the GDPR issue, so unless they change that for GA4, it doesn't matter which version you are using.
So what actually happened?
A real life David and Goliath scenario, where lawyer, Max Schrems took on Facebook and then Google, for violating the privacy of European citizens – and beat them both in landmark court rulings.
The issue was exacerbated by silicon valley tech companies, basically ignoring the ruling that the privacy shield legislation had been invalidated, meaning they were not allowed to transfer data about European citizens to the US.
Max's claim against Google, was concerning data captured by an Austrian health website. The fines have still not been issued but could be as high as 20 million euros or 4% of their turnover. That's not a fine for Google… that's the actual client collecting the data, i.e. that could be one of our customers or it could be you!
The issue is around the American CLOUD Act, which means US authorities, like the FBI, are entitled to demand personal data from the likes of Google and Facebook even for individuals living outside of the US. This breaches GDPR legislation. It is theoretically possible, Max argued, for him to be identified personally, using the subsets of data collected about him on the website and then passed by Google to US servers… bringing it into the grasp of US authorities. It didn't matter whether they used it or not.
What do we need to do?
Well, it's tricky. This isn't just about US tech companies with European operations, if you are an organisation in Europe, and you have European citizens accessing your website, whether or not it's an intentional target market, if you are using GA or GA4, Google is inadvertently breaching GDPR on your behalf and you get to pick up the fine!
There isn't clear guidance, although some brands are already implementing technical measures, effectively passing their data through their own servers based in Europe, which anonymises data, or, and here's a term for you for your next boardroom bingo session – 'Pseudonymisation'.
I think the answer will come from our clients' privacy and cookie pop-ups, i.e. when we ask users to opt in for marketing cookies etc. If a user is in one the of territories who have effectively banned GA, it will automatically turn the slider off for GA and they will no longer appear in your metrics.
Anonymous or incognito users will simply be ignored in GA tracking. Worst case, if you try and access a website from the parts of Europe putting their foot down, client websites will simply have to show a, 'Sorry, we are not authorised to allow access to citizens based in X' – but that seems crazy doesn't it?
Will publishers switch from GA? Well the alternative platforms certainly hope so, and are drooling already. Just Google, 'alternatives to GA' and see what is happening.
Back to GA4 and the sunsetting of GA… which may simply be the harbinger of the apocalypse!
A lot of the 'meh's, are now becoming questions in forums or pleas for help. I'm seeing a lot of, 'How do I set up tracking in GA4?' and 'How do I view organic keywords in GA4' and 'How do I ignore employee and agency visits in our metrics in GA4' or simply, 'What the hell, where has everything gone!?!' One thing, which seems doomed, is assisted conversions data and true paths to conversion as Google is only really interested in last click attribution, as it wins that war hands down!
If you want to download our guide, click here or on the image below.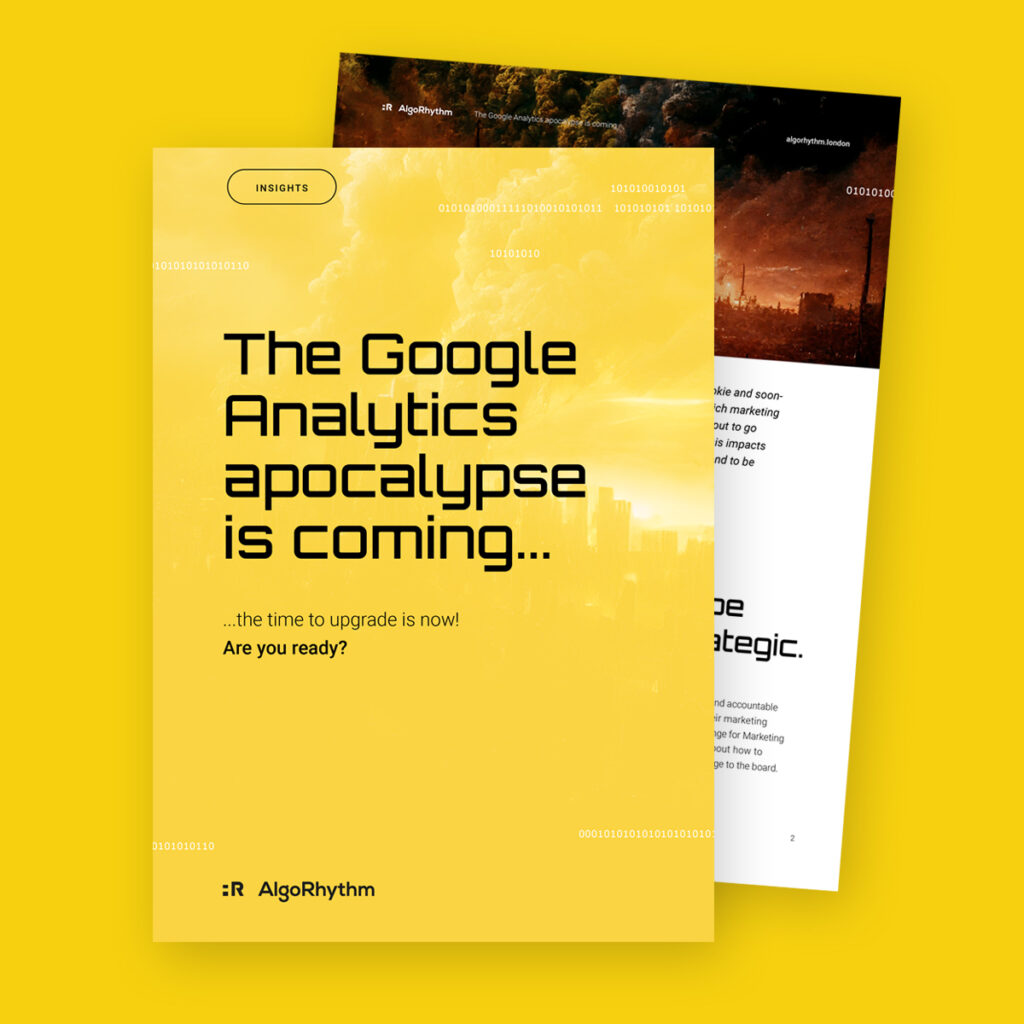 AlgoRhythm is now a toddler agency
It is bonkers that AlgoRhythm is now in its 5th year!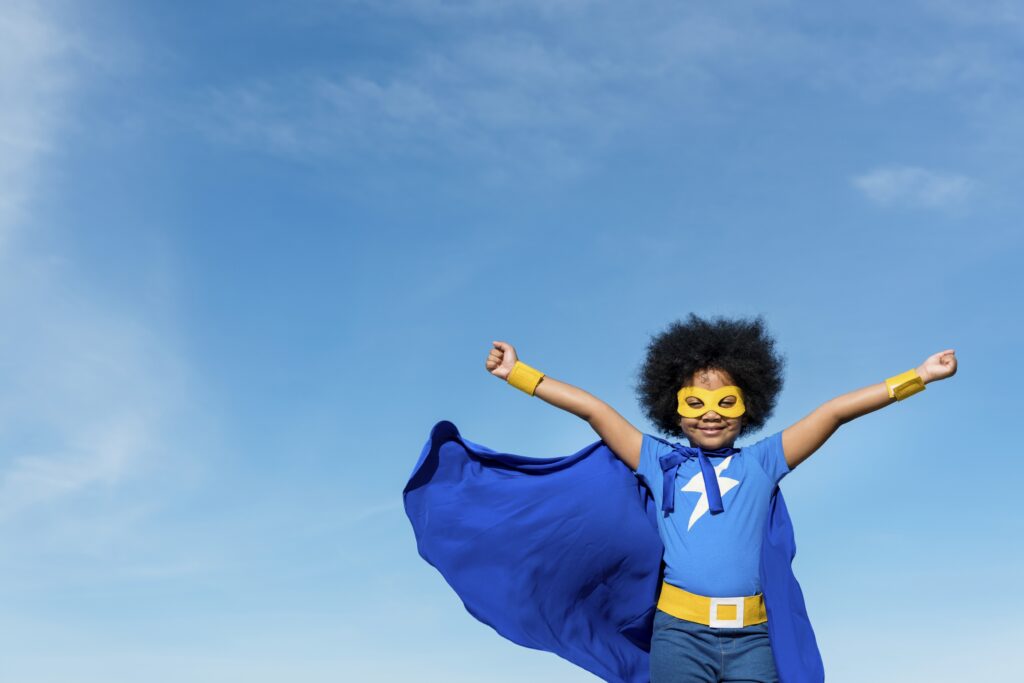 I describe myself as an accidental agency founder, because it's totally true. I set-up a consultancy in 2018 and structured it as a limited company and before I knew it, I was charging clients for 'the doing' as well as 'the thinking' and asking my co-founder and wife, to leave her high paced job in Hyde Park property lettings to run the finances and credit control.
Next on my agenda, was convincing my now business partner, Paul Court, to join the agency and run the PPC and Paid Social teams. It took me a year, but I wore him down and we rebranded as an agency and stepped out into the world.
I wanted a brand that reflected our left brain and right brain thinking – we love the data, but we also love being creative and that's where Algo (left brain) and Rhythm (right brain) comes from. With a brilliant bit of creative direction from our pal Ips, who is now working on some of the biggest movies and TV Show campaigns, our office mates, Bunker Creative took Digital Agency Rebels to the next level and we had an agency brand and website that truly represents who we are and how we think.
We hit our terrible two's during the pandemic, which was excellent timing as 60% of our client base pretty much stopped trading until we came out of the first lockdown. The agency, like a lot of others I am sure, became a bit of a problem child.
Fast forward a couple of years, and year 4 saw 83% YoY growth (and was our biggest year even pre-pandemic!) I am so proud of the team and what we have achieved and the amazing client base we have built in that time. If I look back over the 4 years, the stats blow my mind for a small, boutique agency claiming to be Digital Agency Rebels.
We've invested £10m in media spend and driven £65m in revenue sales for e-commerce clients and thousands of leads for our tech and B2B clients. We're now ready for our next stage of growth and that means aligning our strategy and processes with growth in mind.
One of the first big changes, and I am delighted to announce it, is that Paul Court is now Managing Director of AlgoRhythm. A much deserved promotion for an outstanding business partner and means Paul can focus on the day to day running of the business and I can focus on working on the business.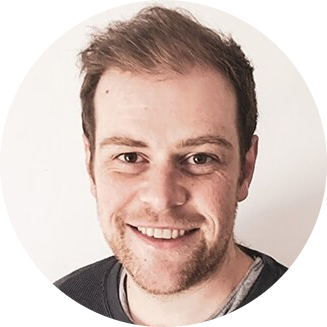 We're still on the tools, Paul running PPC and paid social and building out and deploying campaigns and myself, focusing on the SEO consultancy and business development. I've coined the job title (or nicked it, I'm not sure) CSEO.
We've always been proud to sit in pitches and state that we don't send in the A Team then hand the work over to the B Team. We couldn't even if we wanted to, we are too small! The good thing about smaller, founder-led agencies is the founders can't go anywhere!
So here's to the next few years and I am sure before we know it, we will have a teenager agency on our hands with all the fun and learnings that comes from that stage!
Getting to the first page of Google is even harder for SEOs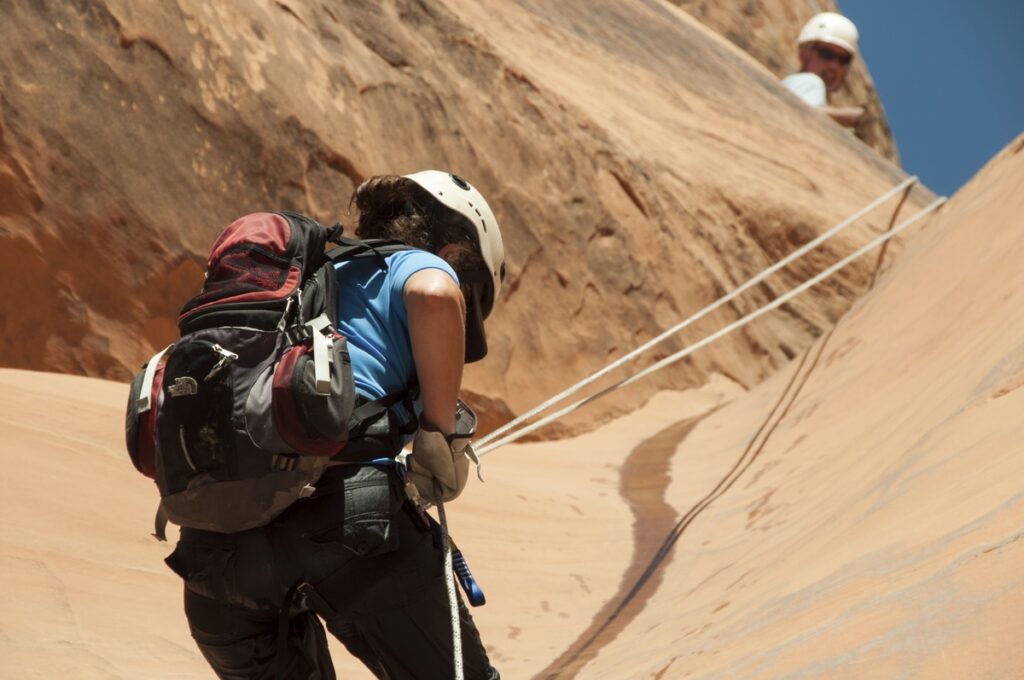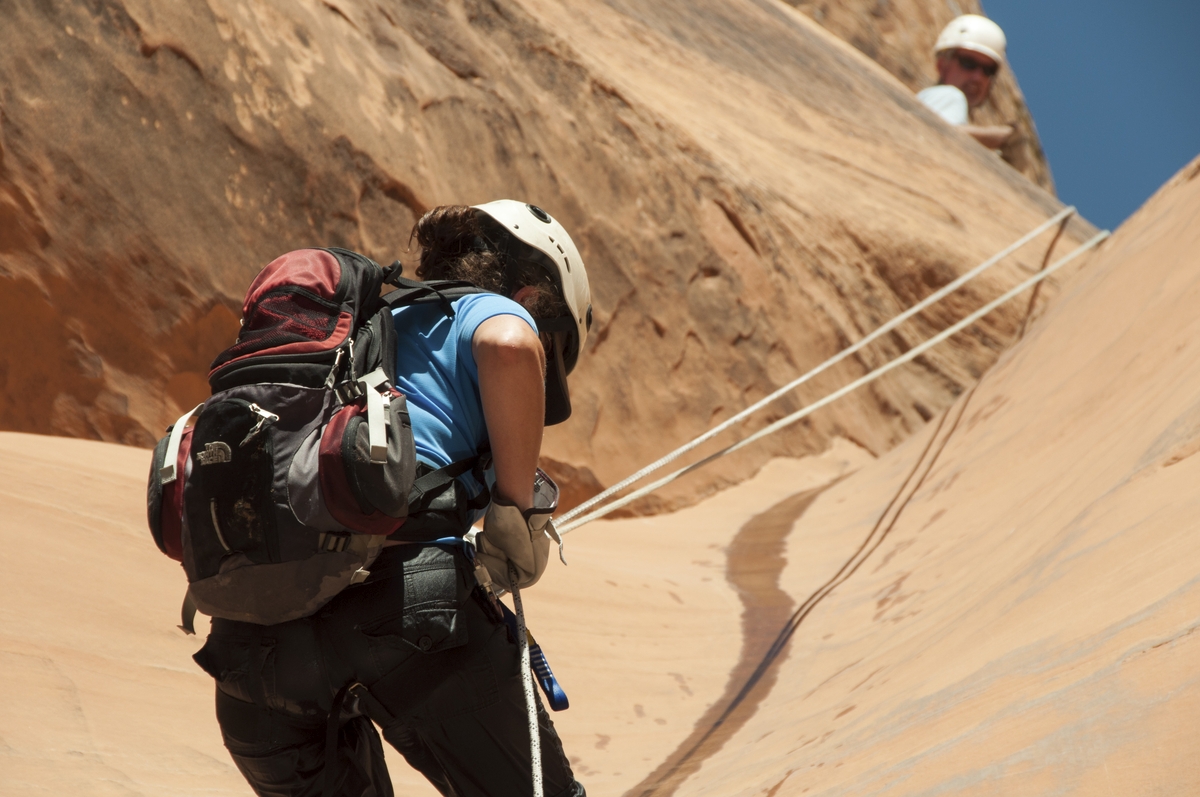 From around August 2021, Google quietly stripped out up to five organic results from the first page of SERPs (Search Engine Results Pages) for 18% of highly searched for keywords. Today, being in the top ten organic results does not guarantee a first page listing.

jT – AlgoRhythm
This is relatively old news to SEOs, although not discussed in abundance outside of SEO forums, but for the first time for AlgoRhythm, we're seeing it impact some of our SEO clients. Google experimenting with SERPs is nothing new, and we'd regularly see 7 or even worse, only 5 organic results on the first page of Google as they tested out new ways to show snippets, answers to popular questions, image searches, Wikipedia entries and shopping results.
Why is position important?

It's generally accepted that less than 10% of search users will click on a paid ad, which can still be highly lucrative for advertisers, especially for search terms with monthly volumes in the hundreds of thousands or even millions.
75% of users will click on an organic result on the first page of Google and 29% will click on the company in the number one slot. Around 16% will click on position two and 11% on position three, so it's easy to see why clients and agencies are obsessed with getting into the coveted top three positions, and number one as the holy grail.
This means around 19% of users will go to page two and beyond.
We all receive emails from SEO agencies promising to get us into the first position of Google, even agencies like us that actually do SEO, but unashamedly leave our own SEO efforts on the back burner as we focus on delivering results for clients!

What is the impact?
For me, the most interesting data points are around user behaviour in terms of that 75% of users who previously would click on a result on the first page. Will we see more users prepared to go a little deeper and if so, will that benefit websites who were in the middle of page two, now that there could be more eyeballs on page 2? Of course this relegates websites that were previously at the bottom of page two, to the top of page three… were they getting any traffic anyway?
I think it's more likely that the seven websites on page one, will now share that 75% of clicks, rather than sharing between ten competitors.
In terms of real estate, this will drive more advertisers to bid on terms even when they are in the top seven results as occupying two slots (one paid and one organic) is a great defensive move against competitors. You used to have 14 websites on page one, so appearing twice (one paid and one organic) took up 14% of real estate, now taking two slots is owning 18% of page one – if you have a snippet, a google shopping slot AND an image, you are really winning in the saliency stakes!
Why did Google do this?
Google will tell you that their core mission hasn't changed, they want to match searchers with up to date and relevant information and most of their experiments with SERPs are testing out new UX for searchers. It is believed by some SEO commentators, that page one will end up looking more like a Wikipedia page than a search engine.
More cynical folk (hello!) will say it is Google driving more PPC revenue, by forcing even more advertisers looking for a first page listing, to find more budget for paid search.
Google are a business, so the reality is it is probably a bit of both.
What will we be watching for?
We're very proud to have clients in the number one slot for their primary keywords, usually keywords we are actively producing content and guest posts for (to win those backlinks!)
We also have rankings in the 7-10 range so inline with my thoughts above, I'm keen to look into the data points around the impact on rankings in the first position – are we seeing click volume increase now three rankings are now on the second page? And for rankings that were at the bottom of the first page and now at the top of the second page, are we seeing users go deeper or are we losing click share?
What are you seeing?
Take a look at your primary keywords, are you still seeing 10 results, or now 7? Over time what is your impression and click share? What's your thoughts and perspective around paid for ads with this change?
The 6 Most Exciting updates from Google Marketing Live 2022
My definition of exciting has certainly changed over the years but after watching almost two hours of the Google Marketing Live 2022 Keynote, I've distilled the key info down into bitesize chunks so you don't have to…
Lead Funnels
With the evolution of enhanced conversions to enhanced conversions for leads, Google will soon be able to import offline lead status data and build lead funnel reporting directly in Google Ads. We'll soon be able to connect what happens to a lead once it goes through to the sales funnel, re-import that data back into Google and eventually be able to optimise campaigns to Converted Lead status, closing the data black-hole from Ad Click to Converted Lead. B2B marketers have been desperate for this evolution for a long time! Hubspot will support Enhanced conversions for leads as well as already being available for Telium, Segment, Mparticle and Adobe. No mention of Salesforce just yet…
Google Business Messaging
This is a big development to bring Live Chat functionality to Ads, one of the case studies references responding to over 40,000 customer questions and driving 1,300 new business leads. If you're like me and don't like filling out forms or speaking to people on the phone then Live Chat has been revolutionary in accessing support in a timely manner. We can see lots of use cases of this particularly with our B2B clients who are focusing on quality lead generation. One thing that would be necessary to balance would be the influx of customers vs. leads via this channel – something we'd keep a close eye on!
Performance Max
As announced earlier this month, Google is upgrading all Smart Shopping campaigns to become Performance Max campaigns which is a big shift to more automation, jumping out of the safe-haven of shopping and extending to all Google properties – Search, Display, Maps, YouTube, Gmail! This is another step to make campaign creation and optimisation easier for the marketer and focus more on leveraging Google's Machine Learning capabilities to drive better performance. A number of our clients are currently running Performance Max campaigns and the claims that it does increase volume and improve efficiency have so far held true amongst our data set.
Target Return On Ad Spend (ROAS) / Broad Match
Another claim from the Keynote was that companies who utilise Broad Match with a Target ROAS have seen a 20% increase in conversion value for no drop in ROAS. This is down to improvements in Machine Learning models which are now more than 50% better at understanding human language and therefore search behaviour. Historically, Pure Broad match was generally an efficiency killer, hence the introduction of Broad Match Modifier and later Near Phrase Match. Google is now rolling back to Broad search but with improved performance. Again, this strategy is something we've been testing amongst our client set and we have seen the corresponding performance – Google hasn't gone crazy with the spend but has found additional volume opportunities at the same Target ROAS.
More Visual Search Engine Result Pages (SERPs)
A big focus across the keynote was the introduction of Visual & Immersive experiences in the SERP. We know that Images tend to drive stronger CTRs and the continued introduction of more content on the SERP (knowledge graph, maps, images) shows no sign of slowing down. One of the key announcements was the introduction of more visual ads which means that image extensions and dynamic image extensions will gain increasing popularity. This adds particular focus on product imagery for those in the eCommerce space. Immersive Ad experiences such as AR for Shopping will also become available!
Checkout on Merchant
As with other Platforms, Google is also focusing on speeding up the checkout experience particularly from Google Shopping. Checkout on Merchant allows a user to select their product and head straight to the checkout page from Google Shopping, rather than following the traditional Product Page > Add to Cart > Checkout funnel, reducing the click path significantly.
If you do fancy the full 2 hour slog through the keynote… watch the full video below (top tip: skip the first 18 mins):
Social Media May Round Up
May 2022 has seen new features and updates to our most loved social media channels. We've curated some of the most interesting new features they've added for you to read in our bitesize blog.
TikTok
TikTok has focused on creating valuable tools for creators, elevating the platform from its social media competitors. With millions of viewers a day, it makes sense for creators to take financial control of their content.
Earlier this month TikTok announced the launch of its Branded Mission, an "industry-first ad solution that enables advertisers to crowdsource authentic content from creators". This new tool allows more collaborative relationships between brands and creators in a way that drives value and measurable campaigns for both parties.
The Branded Mission tool allows companies to brief their concept to a range of creators building an ecosystem of content. With lots of creators and content to choose from, brands are able to reach and communicate with new and old audiences in different ways. It also benefits brands who are not as social media savvy to keep content fresh and on trend. In turn this helps creators get paid for doing what they love!
This changes the way brands manage and interact with creators and could bring those who are not as social media savvy to the forefront. Trends on TikTok come and go, who better to use than the creators of these trends.
A second feature some of you may have noticed is the Live Subscription. That's right, you can subscribe to any of your favourite content creators in the next month and support them through monthly subscriptions. Subscribers can get exclusive custom designed emotes and chat directly to creators. It's also a great way for brands to give exclusive early access on launch products and other bespoke features to make it more personable.
Meta
Meta is increasing their tools for businesses to communicate and engage with their customers by introducing a new cloud based version of WhatsApp. Meta also launched recurring notifications on Messenger, to re-engage customers with tailored messaging about special promotions or product drops. We've all been there, trying to find new ways of engaging with our existing customers. Well, this brings us one step closer.
They didn't stop there either! They've added more ad targeting information to its ad library listings to provide more transparency on how their systems are being used. More specifically, how pages are using social issues, political or electoral ads. It encompasses the type of targeting brands use i.e location demographics and interests and how many of those ads they produce on percentage. This will help researchers and marketing experts find key trends or to help build a better brand strategy based on competitor ads.
Instagram
Have you noticed something different about instagram yet? They're bringing a new visual look with vibrant colours, and a change to its font.
It's no surprise that Instagram is heading towards a video based platform as it competes with rival TikTok. This new layout means brands would potentially need to adapt their ads to be more suited towards video or animated content.
A new refreshed look for most companies is needed as time goes on but does the platform still feel like instagram? Check out some of the screenshots below.
Neuromarketers love customers for their brains… yum!
"Neuromarketing is that shady bollocks, 'that Cambridge mob' used to get Trump into power and drive Brexit through, isn't it?"
…said my less than enthralled prospect client. I quickly moved away from telling stories about nudges and sensory language before his eyes glazed over. We didn't end up working together, which is probably better for the both of us.
There's absolutely no doubt that neuromarketing opens doors to consultancy contracts and wins pitches and it's a field that is growing in mystique and more importantly, demand. Good news for Lab, good news for me!
That being said, like all superpowers, it can be used for good or it can be used for evil. Without showing too much of my geeky side, it is just like The Force… you have your Jedis, like the folks at Lab – and you have your dark side, like the folks at Cambridge Analytica. Whatever its purpose, it's the same force, it's the same techniques and processes, it's the same magic – it just depends who's wielding the lightsaber!
Let's cut through the mystique for a second. Neuromarketing is simply about understanding how human beings make decisions. The science bit is all about brains, hearts and balls. We have techniques that help consumers make decisions that allows them to weave wonderful narratives after said decision, providing perfectly feasible logic for exactly why they made that decision!
Neuromarketing allows marketers to run highly engaging, high performing campaigns that are more cost-effective and are actually useful and welcomed by consumers. So what's the alternative in a world where we want to spend less and achieve more with our campaigns? Run ineffective, costly campaigns that annoy consumers… sounds great.
In Roger Dooley's brilliant book, Brainfluence, and I am paraphrasing here, he describes how most marketing departments use marketers' brains to try and influence outcomes from campaigns. Imagine if we could use the customer's brain to influence the outcome… that's neuromarketing!
But it's more than that. Yes, we are learning more and more about how the brain works, how 95% of our decisions are made by our subconscious, but we are also learning more and more about how our emotions drive our decisions. In recent studies, scientists discuss the neuro network that exists in our stomaches… feel it in your gut, literally!
I love the science, but my passion isn't what happens in the lab or what appears in the academic journals. My passion is testing this stuff out in the channels. That's where the 'balls' come in. Fail fast, fail early or even better, transform performance with a simple tweak to your campaign. I use neuromarketing as lenses for my multivariate testing methodology, it's really that simple.
The magic, is deciding which nudges to bundle together and a deep understanding of the audience you are trying to engage and what you want them to do.
That's how we roll in the Lab.
You are not an expert, a serial entrepreneur or a guru… but please coach me
One of the challenges facing any grumpy ranter these days, is that it's really hard to share your rant in broader circles other than your friends and family, without sounding like a bitter, slightly hypocritical Victor Meldrew… or worse, some kind of 'ist' – in this case, age-ist.
At the same time though, self awareness is a super power and being self deprecating is cute, right?
I'll also add, that I know many experts, serial entrepreneurs and gurus and none of them, and I mean NONE OF THEM, describe themselves as such. They may show those words in their LinkedIn profiles or on their websites, but the words come from the mouths of their customers, colleagues and peers in the form of testimonials and recommendations.
LinkedIn is a personal profile, it's 1st person, you wrote it, we know you wrote it, we wrote our own profiles too… writing in third person that you are an 'expert' at anything isn't fooling anyone and every time I read 'I am an expert in…' in my head I hear 'I am a bellend…'
Look at the profiles of people you really respect, or even better, have mentored you… see how they talk about how they help xyz achieve xyz, tell us about the awesome projects you have worked on and the results you have achieved, but like 'legends', the platitude should come from others.
At this point, I will add, I've described myself as an 'expert' at various things over the years on LinkedIn and beyond, and I still blush about it… I posted my own Wikipedia entry too, before I realised what a HUGE douche bag move and faux pas that is… it took me ages to get it deleted, it's like Wikipedia was punishing me by keeping it up for years… I went back in once to see if it was still live and a contributor had edited it, adding that I was a satanist, that I put on an American accent when I sing and that I claim to be a martial artist, but only spent one summer studying Kung-Fu… I am not a satanist, cheeky bastard! Thankfully, it is now deleted.
One of the incredible, revolutionary aspects of the internet, is that it allows anyone to have a forum and to find an audience. It's wonderful and its brought us new thinking, collaboration, art in all its forms, destroyed the concept of boundaries and limitations and I love it with a passion.
Back in the dark ages, before Facebook, I completed my M.Sc. and my thesis was on the concept of social media. I predicted it was the future for consumers, the evolution of the modernist theory of opinion leaders and opinion formers (I didn't see the power of influencers coming, or the concept of YouTubers becoming millionaires) but I incorrectly stated that it wasn't the future for brands. I naively claimed that consumers didn't want a conversation with brands and that brands should stay out of the conversation. What did I know? I was an academic, the last of Gen X and we all know where we are now with Kardashians and PewDiePie!
A boiled down, academic journal based on that thesis is available on my LinkedIn profile, called, 'Genre Readers are Revolting'.
But, one of my peeves but also slight obsessions at the moment, is the endless stream of video gurus on LinkedIn, offering life coaching, simply because they have an iPhone and a LinkedIn profile. It's remarkable, all of them have six packs and a life coaching businesses, shooting selfie videos of themselves in the car as each revelation comes to them. They get 10's of thousands of likes and comments to keep them coming… wow. I guess I'm just not the target market, even though I am definitely part of the audience as I can't resist listening to what they have to say.
Some of them actually say inspirational things, some of them are regurgitating inspirational things they have heard or read in a book, some of them ultimately are trying to sell Juice Plus (other pyramid schemes are also available) and most of them are 'experts' at something. I do believe the universe is magical, confusing, a kick in the balls one minute and a life changer the next, but I don't believe you get anything by asking the universe or putting it out there, you get it by getting off your arse and taking it.
There's an old saying, 'Don't trust a skinny chef' – the inference being, that their food must be awful. Of course, this is nonsense, there are plenty of skinny and even buff, Michelin Star chefs out there… but when it comes to life coaching, I personally, want advice from someone who has lived more than a quarter of theirs! Is that ageist? Maybe. Can you learn something from Gen Y and Gen Z… Absolutely!
There has to be a value exchange. Your audience's currency is their time, they invest it in your content and they need to be able to take something away from that investment. It may be your services, it may simply be your story or your sentiment (I feel that way too!) but there has to be a purpose.
All these video gurus offering courses on how to become millionaire video gurus are only millionaires because people want to become millionaire video gurus… they are only experts in converting and selling to people who want to be just like them. They may have some interesting things to teach you about video production, hooks or storytelling that are transferable to selling YOUR product to YOUR market but it's much more likely that your end consumer isn't like you at all.
Here's my final take-away, and it's old fashioned I know:
be authentic, always ask yourself why anyone should care about what you have to say and finally, make sure there is value in what you produce, a genuine exchange.
Trust me, I'm an inspirational, serial entrepreneur and expert in being a guru*.
*lie.