Google Analytics Banned in Europe – the general consensus is 'meh'.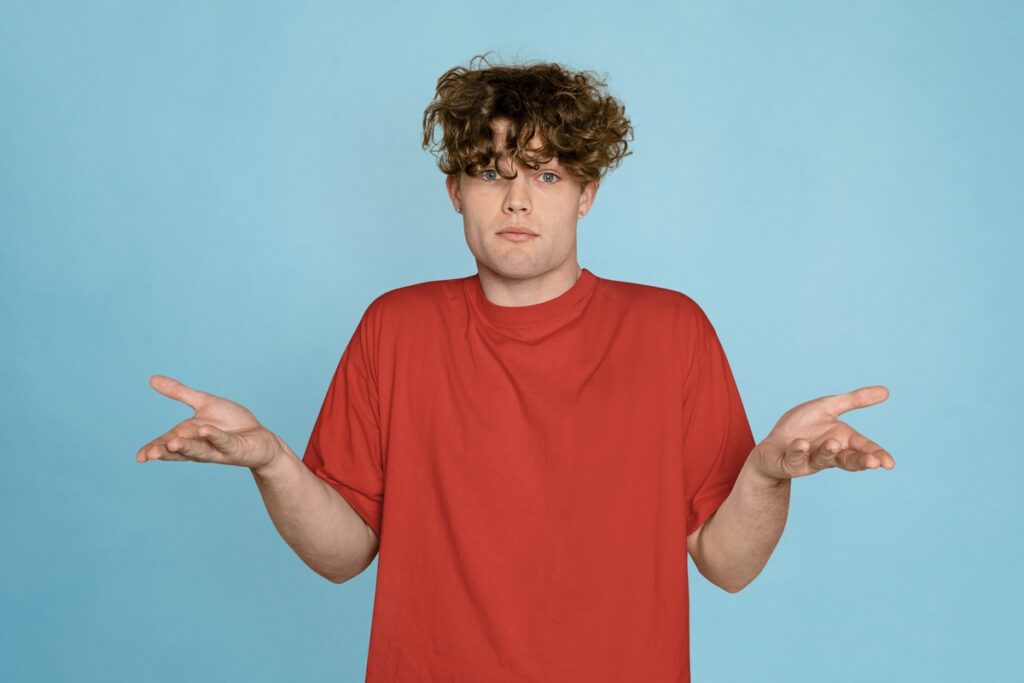 We recently ran a content piece with the click bait title, 'The Google Analytics Apocalypse is coming…' This was primarily in response to GA as we know it, being officially sunset by Google this summer. Some of our clients have already made the switch to GA4 so we were already pretty familiar with the new layout but it has to be said, we'd always groan when we found they were on GA4, missing the familiarity and much easier navigation around it's doomed sibling.
We'd already planned the piece and were ready to push it live, when we saw the muted, rather casual press that GA had effectively been banned in France and Austria and the Netherlands, Denmark, Norway and Italy were likely to follow. Excuse me, what now? How had that slid under the radar and why weren't discussion forums, and LinkedIn for that matter flooded with concerned digital marketers?
At a conference recently, one of the [excellent] speakers mentioned GA's European ban, spurring a lot of confused and slightly nervous looks from its audience of predominantly agency founders. The chap sitting next to me said, "GA4 fixes that though doesn't it?"
"I don't think so," I replied – seems to be the way Google is sharing data into the US that creates the GDPR issue, so unless they change that for GA4, it doesn't matter which version you are using.
So what actually happened?
A real life David and Goliath scenario, where lawyer, Max Schrems took on Facebook and then Google, for violating the privacy of European citizens – and beat them both in landmark court rulings.
The issue was exacerbated by silicon valley tech companies, basically ignoring the ruling that the privacy shield legislation had been invalidated, meaning they were not allowed to transfer data about European citizens to the US.
Max's claim against Google, was concerning data captured by an Austrian health website. The fines have still not been issued but could be as high as 20 million euros or 4% of their turnover. That's not a fine for Google… that's the actual client collecting the data, i.e. that could be one of our customers or it could be you!
The issue is around the American CLOUD Act, which means US authorities, like the FBI, are entitled to demand personal data from the likes of Google and Facebook even for individuals living outside of the US. This breaches GDPR legislation. It is theoretically possible, Max argued, for him to be identified personally, using the subsets of data collected about him on the website and then passed by Google to US servers… bringing it into the grasp of US authorities. It didn't matter whether they used it or not.
What do we need to do?
Well, it's tricky. This isn't just about US tech companies with European operations, if you are an organisation in Europe, and you have European citizens accessing your website, whether or not it's an intentional target market, if you are using GA or GA4, Google is inadvertently breaching GDPR on your behalf and you get to pick up the fine!
There isn't clear guidance, although some brands are already implementing technical measures, effectively passing their data through their own servers based in Europe, which anonymises data, or, and here's a term for you for your next boardroom bingo session – 'Pseudonymisation'.
I think the answer will come from our clients' privacy and cookie pop-ups, i.e. when we ask users to opt in for marketing cookies etc. If a user is in one the of territories who have effectively banned GA, it will automatically turn the slider off for GA and they will no longer appear in your metrics.
Anonymous or incognito users will simply be ignored in GA tracking. Worst case, if you try and access a website from the parts of Europe putting their foot down, client websites will simply have to show a, 'Sorry, we are not authorised to allow access to citizens based in X' – but that seems crazy doesn't it?
Will publishers switch from GA? Well the alternative platforms certainly hope so, and are drooling already. Just Google, 'alternatives to GA' and see what is happening.
Back to GA4 and the sunsetting of GA… which may simply be the harbinger of the apocalypse!
A lot of the 'meh's, are now becoming questions in forums or pleas for help. I'm seeing a lot of, 'How do I set up tracking in GA4?' and 'How do I view organic keywords in GA4' and 'How do I ignore employee and agency visits in our metrics in GA4' or simply, 'What the hell, where has everything gone!?!' One thing, which seems doomed, is assisted conversions data and true paths to conversion as Google is only really interested in last click attribution, as it wins that war hands down!
If you want to download our guide, click here or on the image below.