Meta Peak Season Summit Conference – Our Key Takeaways
Last month I had the amazing opportunity to visit the Dublin Meta office for their peak season summit. It was a great day for learning and networking with agencies and brands who are all gearing up for Q4. As there was a lot of learnings and insights given on the day I've chosen to share 4 Key points that stood out to me that will enhance your campaign strategy.
GWI Consumer Behaviour
People are starting to search for Christmas related products earlier and earlier each year. We've noticed the same shift in behaviour with client competitors and the search terms relating to advent calendars and Christmas gifting as early as August! While you might think August is too early, this is the perfect time to start filling up your database with emails through Lead Generation campaigns. Create a buzz about your products and even offer early bird discounts to build engagement and increase eventual conversion rates.
Audiences
According to their GWI research, global consumers are still spending more, especially Gen Z who are planning on purchasing non-essential products this year. It was also stated that there's a 15% increase in those more likely to make impulse purchases. So what does this mean for us marketers? We should ensure Gen Z is included in our target audience and keep them in mind when making social content.
While you might have your target audiences planned out, Meta has advised brands to look into audience automation which creates a broader pool to target. Audience automation includes detailed targeting, lookalikes and custom audiences generated through their AI.
Through their AI tech, the platform to drive greater performance by uncovering new audiences that you might not have considered. Don't get too attached to the current settings you might have, try something new this month ahead of peak sales for some much needed testing.
Campaign Structure
If you're on the platform a lot you will know about their newest product, Advantage Plus Shopping campaign otherwise known as ASC. It's an AI based campaign structure that combines prospecting and existing audiences into one ad set. It aims to drive better results than the traditional campaign set up you might know. They've seen a 17% improvement on cost per conversion and a 32% increase on ad spend cost. Furthermore, according to Meta it's best to use at least 30% of your media budget on this campaign type.
Creative Diversification
Creative is very important when it comes to ad targeting and diversifying the format, messaging and content type is crucial to getting audiences to engage in a meaningful way.The key is to create content digestible and entertaining while also engaging the community through content they'd expect to see on your organic channels.
In the campaign, ensure advantage placements are on so that you can have the best chance of showing up where your customers are.
Google Analytics Banned in Europe – the general consensus is 'meh'.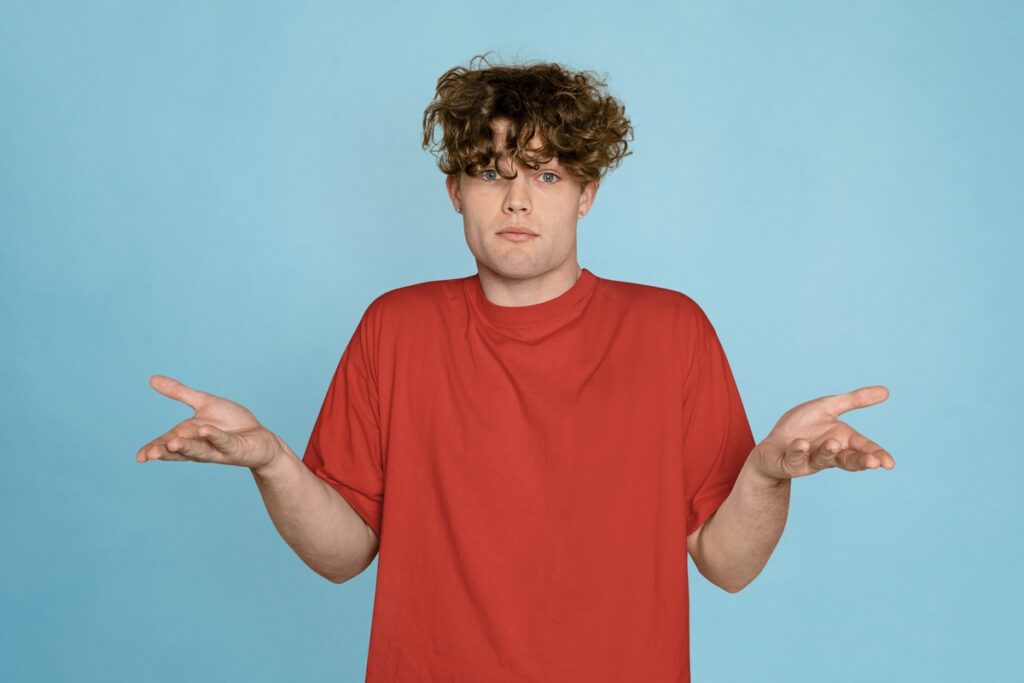 We recently ran a content piece with the click bait title, 'The Google Analytics Apocalypse is coming…' This was primarily in response to GA as we know it, being officially sunset by Google this summer. Some of our clients have already made the switch to GA4 so we were already pretty familiar with the new layout but it has to be said, we'd always groan when we found they were on GA4, missing the familiarity and much easier navigation around it's doomed sibling.
We'd already planned the piece and were ready to push it live, when we saw the muted, rather casual press that GA had effectively been banned in France and Austria and the Netherlands, Denmark, Norway and Italy were likely to follow. Excuse me, what now? How had that slid under the radar and why weren't discussion forums, and LinkedIn for that matter flooded with concerned digital marketers?
At a conference recently, one of the [excellent] speakers mentioned GA's European ban, spurring a lot of confused and slightly nervous looks from its audience of predominantly agency founders. The chap sitting next to me said, "GA4 fixes that though doesn't it?"
"I don't think so," I replied – seems to be the way Google is sharing data into the US that creates the GDPR issue, so unless they change that for GA4, it doesn't matter which version you are using.
So what actually happened?
A real life David and Goliath scenario, where lawyer, Max Schrems took on Facebook and then Google, for violating the privacy of European citizens – and beat them both in landmark court rulings.
The issue was exacerbated by silicon valley tech companies, basically ignoring the ruling that the privacy shield legislation had been invalidated, meaning they were not allowed to transfer data about European citizens to the US.
Max's claim against Google, was concerning data captured by an Austrian health website. The fines have still not been issued but could be as high as 20 million euros or 4% of their turnover. That's not a fine for Google… that's the actual client collecting the data, i.e. that could be one of our customers or it could be you!
The issue is around the American CLOUD Act, which means US authorities, like the FBI, are entitled to demand personal data from the likes of Google and Facebook even for individuals living outside of the US. This breaches GDPR legislation. It is theoretically possible, Max argued, for him to be identified personally, using the subsets of data collected about him on the website and then passed by Google to US servers… bringing it into the grasp of US authorities. It didn't matter whether they used it or not.
What do we need to do?
Well, it's tricky. This isn't just about US tech companies with European operations, if you are an organisation in Europe, and you have European citizens accessing your website, whether or not it's an intentional target market, if you are using GA or GA4, Google is inadvertently breaching GDPR on your behalf and you get to pick up the fine!
There isn't clear guidance, although some brands are already implementing technical measures, effectively passing their data through their own servers based in Europe, which anonymises data, or, and here's a term for you for your next boardroom bingo session – 'Pseudonymisation'.
I think the answer will come from our clients' privacy and cookie pop-ups, i.e. when we ask users to opt in for marketing cookies etc. If a user is in one the of territories who have effectively banned GA, it will automatically turn the slider off for GA and they will no longer appear in your metrics.
Anonymous or incognito users will simply be ignored in GA tracking. Worst case, if you try and access a website from the parts of Europe putting their foot down, client websites will simply have to show a, 'Sorry, we are not authorised to allow access to citizens based in X' – but that seems crazy doesn't it?
Will publishers switch from GA? Well the alternative platforms certainly hope so, and are drooling already. Just Google, 'alternatives to GA' and see what is happening.
Back to GA4 and the sunsetting of GA… which may simply be the harbinger of the apocalypse!
A lot of the 'meh's, are now becoming questions in forums or pleas for help. I'm seeing a lot of, 'How do I set up tracking in GA4?' and 'How do I view organic keywords in GA4' and 'How do I ignore employee and agency visits in our metrics in GA4' or simply, 'What the hell, where has everything gone!?!' One thing, which seems doomed, is assisted conversions data and true paths to conversion as Google is only really interested in last click attribution, as it wins that war hands down!
If you want to download our guide, click here or on the image below.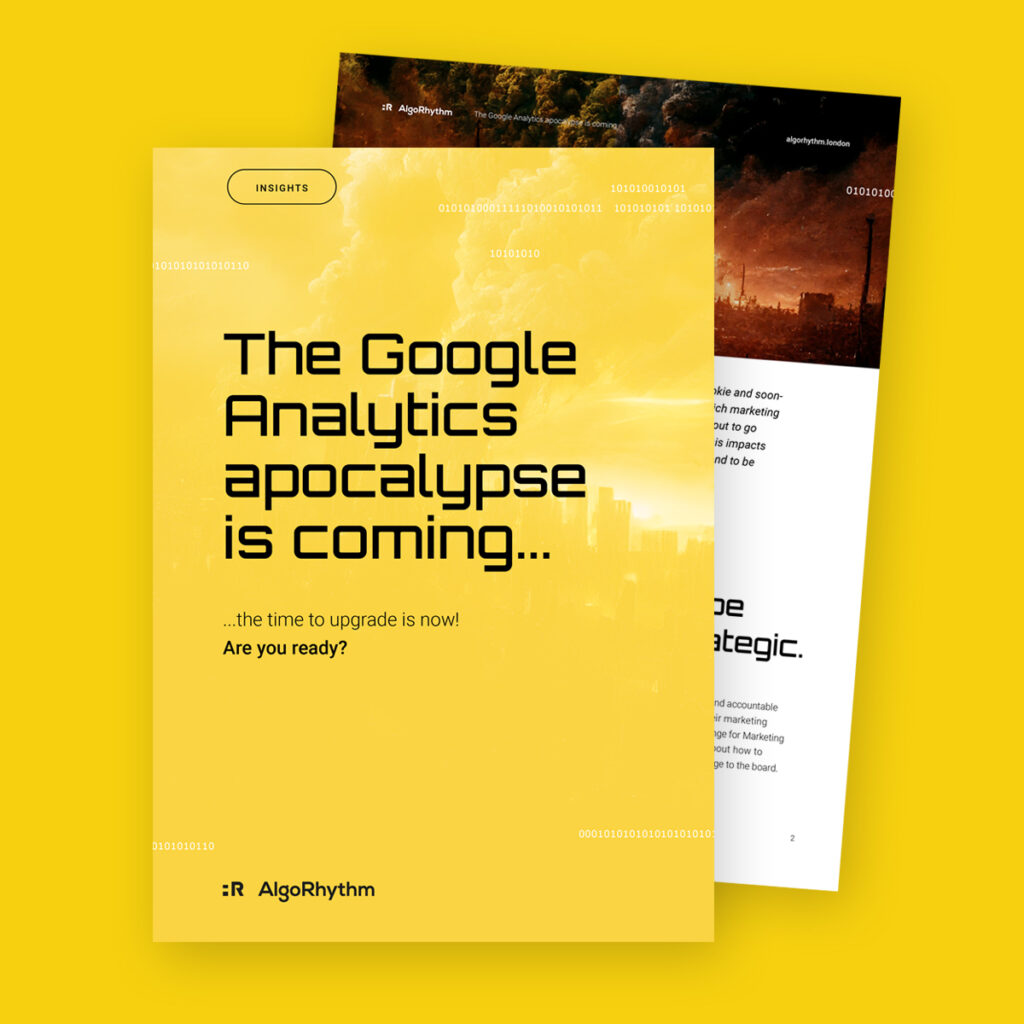 Are you prepared for Black Friday and Cyber Monday?
Don't worry if you're not prepared! We've got you covered. Here's a few strategies that could help you this season.
Creative
We've only got a few weeks left until Black Friday and Cyber Monday and if you haven't already got a plan NOW is the time to do it. Get your creative theme in order, it is great to see consistent content whether it be the colour scheme or text. It'll make it easier for customers to recognise your ads. Using platforms like Canva can be an easy way to create templates or find templates for the team to use.
Make sure your content has an edge of urgency and excitement for shoppers to get in early and buy your products. Consumers will already be on the hunt for deals so messaging is
Key! While the percentage off on products might not always be your choice it's best to go BIG otherwise it could get lost in the noise of all other promotions such as if the company is doing 70% yours is 20% off, it's likely to go unnoticed.
PLT did a fantastic job of hitting those big promotional percentages and excitement with new lines dropping every hour. They even took their own spin on Black Friday and renamed it Pink Friday to run with their brand image.
Make it Fun!
This time of year is full of excitement and festivities, why not make it fun by doing engaging content such as daily offers or spin the wheel for deals. Customers are more likely to purchase content after having engaged with content as brand trust and loyalty was nurtured.
Loyal Customers and Lead Generation Exclusivity
This season is great for gathering up leads by advertising exclusive first access to content before Black Friday or Cyber Monday sales. Make sure to give yourself enough lead time to gather emails and prepare which content you'll give them first access to. This applies to giving first access to VIP members or your newsletter contacts to sales items or bundles.
Use your learnings from the last year to advertise on optimum platforms with the right audiences. Now is not the time to be testing out new strategies with large budgets.
Abandoned Carts
Be sure to keep an eye on your abandoned carts and retarget those customers with pixels from your paid channels or through emails after Cyber Monday or Black Friday. These customers are still likely to convert, just keep building brand trust and use language that emotes a fear of missing out.
Use All Available Platforms
Remember that your consumers can be found on multiple platforms online such as Google, Instagram, TikTok and Meta. Use that to reach as many people as possible using learned data and ad performance from the past year to fully optimise your seasonal campaign.
The resurgence of app marketing… God, it's complicated now
In the last few months, we've seen somewhat of a renaissance of the App. Existing clients have launched new apps and we've received more App-related briefs than ever since mid-summer. Now this may be pure coincidence across our sample set but given everything that's going on in the world with a recession endlessly looming, cost of living increases and the expectation of squeezing margins and tightening costs for businesses, are companies revitalising their App efforts? Maybe this is in the hope of driving improved customer retention, improved personalisation and conversion to increase their profitability position. Who knows!
Now, the main thing that has emerged is the vast amount of changes to tracking and transparency over the last few years. We've all been well aware of the iOS14 changes that ultimately changed the way we track, optimise and set-up campaigns. Until now, the impact has been somewhat limited to the Web for our clients and we were protected from the real horrors that exist in the app world.

Prior to the iOS changes, I managed a large amount of App campaigns through all the expected channels, Google (Universal App campaigns back in the day), Facebook, App Search etc. and used mobile measurement partners like Adjust, Appsflyer, App Annie to do reporting so had plenty of experience in setting up and reporting on performance, cohorts, retention and so-on. But things have changed, so If it's been a while since you've ran app campaigns, here's some key things to watch out for:
Nothing works as you'd expect anymore and don't get me started on GA4.
When we work with our ecommerce clients on driving revenue and ROAS from web campaigns, there's a relatively formulaic approach to measuring performance – pixel set-up, more recently Server-to-Server integrations with the channels and then using Google Analytics as the Single Source of Truth to understand channel interactions and a more realistic view on ROAS.
For App, most campaigns won't work without a mobile measurement partner in place – You can't run Google campaigns without one – Google's preference is to run with Firebase and GA4 but do also support third party integrations. We've tried both ways and there's trials and tribulations around both, particularly within the partner integration settings and the flow of data between the channels and measurement platforms. Often data is unavailable in the platform for no discernible reason 😠 If you're setting up a mobile measurement partner for Google, you may as well utilise their integrations for other channels as well but more often than not, you'll be using a combination of Firebase + a third party tool as none of them really seem to cater for all needs.
The introduction of GA4, for me, has been a disaster. Everyone is expected to upgrade to GA4 by June next year but the reality is that the knowledge share and documentation from Google has been, at best, piss-poor. The deprecation of the cookie is driving the urgency here but Google seems to have forgotten to take everyone (from Marketers, to Developers to Analytics Departments) on the journey. Apple's introduction of the App Tracking Transparency Framework has also put everyone on the backfoot but with the clout that Google has, you'd expect a more seamless upgrade process. Clients using Universal Analytics (often UA 360 with the associated subscription fee) are often in contracts on UA360 and have yet to receive contact about how and why they need to upgrade to GA4 – the introduction of a new GA4 account is therefore a low priority, despite it being almost essential to run App campaigns.
SKAN for iOS is now a thing.
SKAdNetwork has been around since 2018 but rarely impacted the way in which we tracked campaigns but with the introduction of the App-Tracking Transparency measure put in place by Apple, activity for iOS campaigns is often now tracked by SKAdNetwork. Nowadays, to preserve privacy, performance data is aggregated (something which performance marketers hate) to provide a 'view' of performance. There's now no-real time view on performance/ROI/LTV and data postback can take anywhere between 24-72 hours – which in a fast paced digital world, makes no sense. This makes optimisation of activity particularly difficult and managing client expectations on access to real-time data (which is now the norm) has been challenging.
User Journey Complexities & Deep-Linking
As we've often said in previous articles, a customer's journey is more like a plate of spaghetti than a linear path to conversion. Throw an app into the mix and it only increases the complexity. Catering for high value and probably your best customers is crucial in driving performance but it's against a backdrop of the most challenging picture in terms of tracking their behaviour. App, at present, is a black hole of data but would provide the most significant insights as to better optimise your marketing efforts. Deeplinking is the main solution area to drive customers who've installed the app into the more-optimised user journey but in my experience, developers have little experience in deeplinking set-up from web to app with even less experience on how that affects channel performance.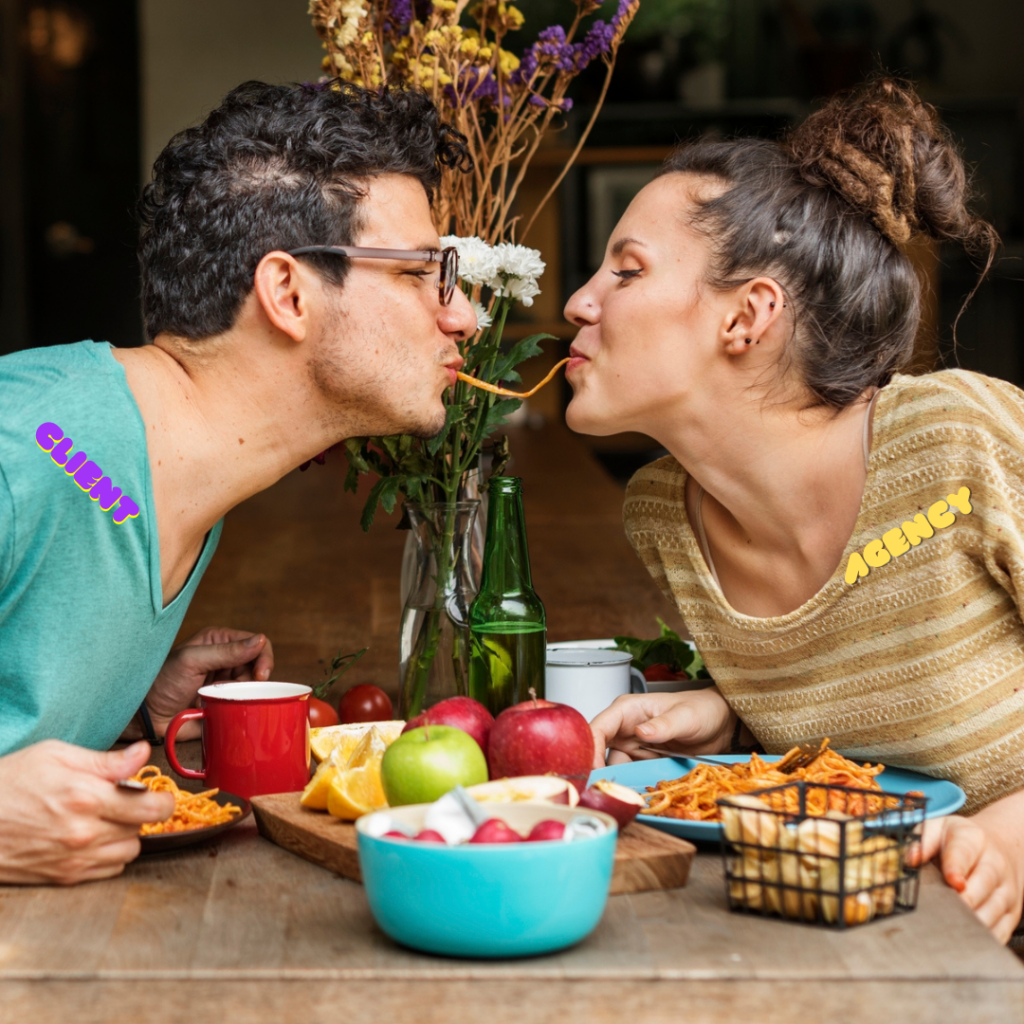 My main gripe with all of the challenges faced is actually the lack of support and expertise there is out there around App. Herein lies the problem, right now – can anyone actually be an app marketing expert? The changes are constant due to the nature of how transparency and privacy is evolving so everyone is scrabbling around for answers and solutions. The best approach is to stay flexible and inquisitive about the latest innovations within App and keep bringing them to the table.
Now whilst I've had a bit of a rant… we must remember that we're entering a new dawn in terms of transparency and privacy and businesses will have to adapt to the ever changing view of performance. Perhaps what is most encouraging is that instead of focusing on historical ROI performance, we could move to a predictive analytics mindset which could drive marketing performance to the next level – taking people on the journey will be our biggest challenge.
You can't teach an old dog new tricks but I've been jumping through burning hoops the last 6 months. These app challenges have re-invigorated my intrigue into analytics and true digital marketing strategy – it's been invaluable in providing us with even more insights into how to help drive clients forward!
How dare Malcolm Gladwell have an opinion on working from home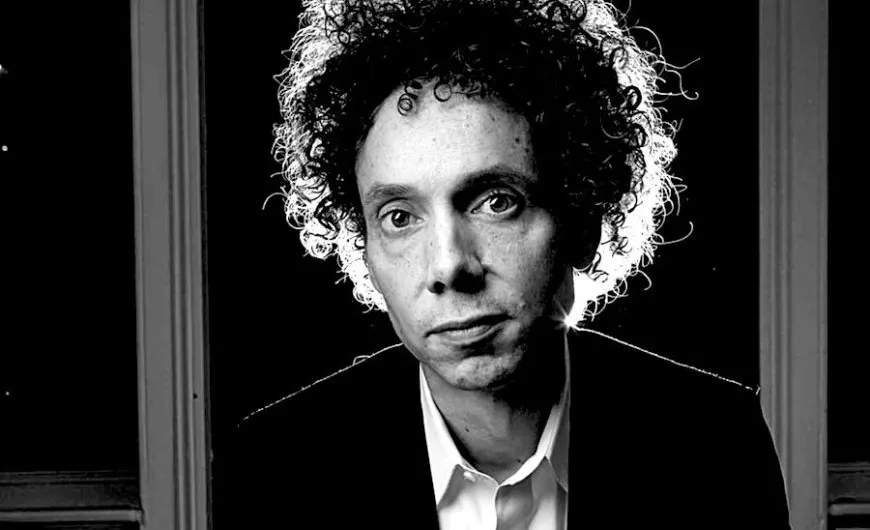 There's been a couple of interesting 'moments' on LinkedIn for me lately, and in a way, I am delighted as LinkedIn has become a bit of an InMail nightmare for me – mostly folk selling me growth hacking, leads for my agency or worst of all… life insurance. Jeez, really? The only thing that keeps me on LinkedIn apart from running campaigns for our clients of course, is keeping up to speed with what my network are up to and the great content that they put out. But it is becoming less appealing. I absolutely reach out to people using InMails, especially when I am in the middle of a funding round, but it's usually well researched and I make the effort to make my message as interesting as I can and relevant.
Anyway, the two moments. First and not really the topic of this post, is the crying CEO who posted an image of his tear streaked face, along with an emotional update on how, for the first time, he had to make some of his team redundant. Now, could be genuine, but seemed to me like someone making everything about themselves – poor me, had to fire some folk, but I'm such a good guy, look how it hurts me! The backlash was surprising – a stream of spoof posts, of crying individuals bemoaning their first world problems. My personal favourite, was the chap deeply emotional that he had missed the McMuffin deadline by five minutes and had to have a Big Mac for breakfast.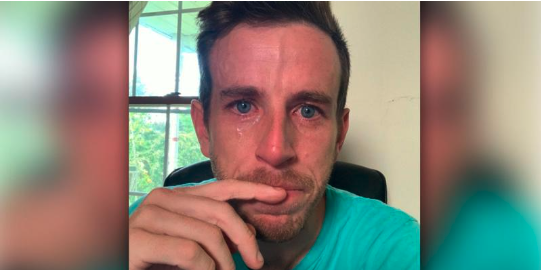 There was then a backlash on the backlash, as many LinkedIn members felt it was making light of what could be genuine mental health issues and as a community, we should be showing some empathy and compassion for those effected… if not the CEO with leaky tear ducts.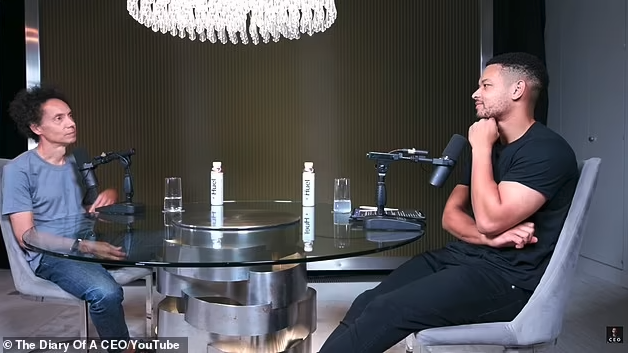 The second big moment, was Malcolm Gladwell's chat with Steven Bartlett on The Diary Of A CEO podcast. Now, Steven is an incredible marketer, and it's one of the reasons why he's been so successful (not the only reason for sure) and he knew exactly what he was doing when he titled the episode, 'Malcolm Gladwell: Working From Home Is Destroying Us!' Steven knew what would happen when he threw this incendiary device of a title, into social media.
What surprised me, was the level of vitriol directed at Gladwell. There was definitely a healthy debate too, people could see the pros and cons of office working and working from home, we all have an opinion. But that's the point, it's subjective and we all prefer what works for us personally. It was the privileged view of some senior leaders who were aggressive in their attack that surprised me the most – it's fine that you enjoy working from your plush home office, and only popping into Soho House to meet with clients when you need to.
But imagine you are in a small London flat, or house sharing. Imagine you are more junior in your role, it could be your first job. Imagine you aren't from the UK and you are here working your ass off and you don't have a social circle yet. What if you want to shadow someone with more experience and learn on the job… a task list and a screen is a pretty poor experience. And Zoom just doesn't cut it.
I wonder if a lot of folk who reacted to the headline, even bothered to listen to the whole podcast? There was some incredible stuff on there about loss, about how neglect is the worst thing we can do to another human being (or animal for that matter) how contribution can drive happiness. And this is where Malcolm gets most animated and why he believes working from home isn't great for company culture. We leave people out on the fringes, feeling neglected, they don't feel part of something.
The really interesting thing for me, is that nobody called out or attacked Steven Bartlett for not only agreeing with Malcolm, but going on to say that he is thinking about making working from the offices of his own businesses compulsory and that he is asking employees and potential employees, where do you want to work? And if it's at home, it probably won't be for one of his enterprises. Controversial no? I don't think so actually, it's a brand choice and then the employees' choice and as long as everyone knows where they stand, everyone is happy.
Personally, I believe that our job as employers, is to provide choice. If it doesn't impact the output, mental health and culture, and you can make it work with parameters, let people work where they want. But I loaaaaaattttthhhh working from home. It's my preference but I tell you what, since the pandemic and since we have become flexible, I am working from home 2-3 days per week and every time, it's because I have an excuse NOT to face the commute, its too hot, I want to get a workout in mid morning, I have early morning calls and so on and so on. Usually though, it's because I know the office will be empty. I crave social interaction, I love it, it's the best part of working for an agency for me.
So, if a 5 x New York Times bestselling author, historian and anthropologist suggests there is a potential psychological impact of working from home, especially on younger and inexperienced colleagues, we should probably consider it and start planning how to do it better. We should probably start considering what companies, agencies and brands we want to be leading and growing, what culture do we want to finesse? It definitely isn't as simple as letting everyone work from home three days a week and buying an enterprise Zoom license.
Do I wish I could piss off to Bali and become a digital nomad offering growth hacking services? Perhaps if I was 25 years younger and maybe that's the point, maybe that's what Gen Z want and our job is to help work out the kinks but interestingly, it definitely isn't what all Gen Y and Gen Z want… some do want an office culture. Viva La Difference I say.
Digital Agencies Should Take a Punt on Start-Ups
One thing I've learned running agencies and leading teams in larger agencies, is that saying 'no' to potential clients can save you a lot of time and energy in the long run, for both the agency and the client.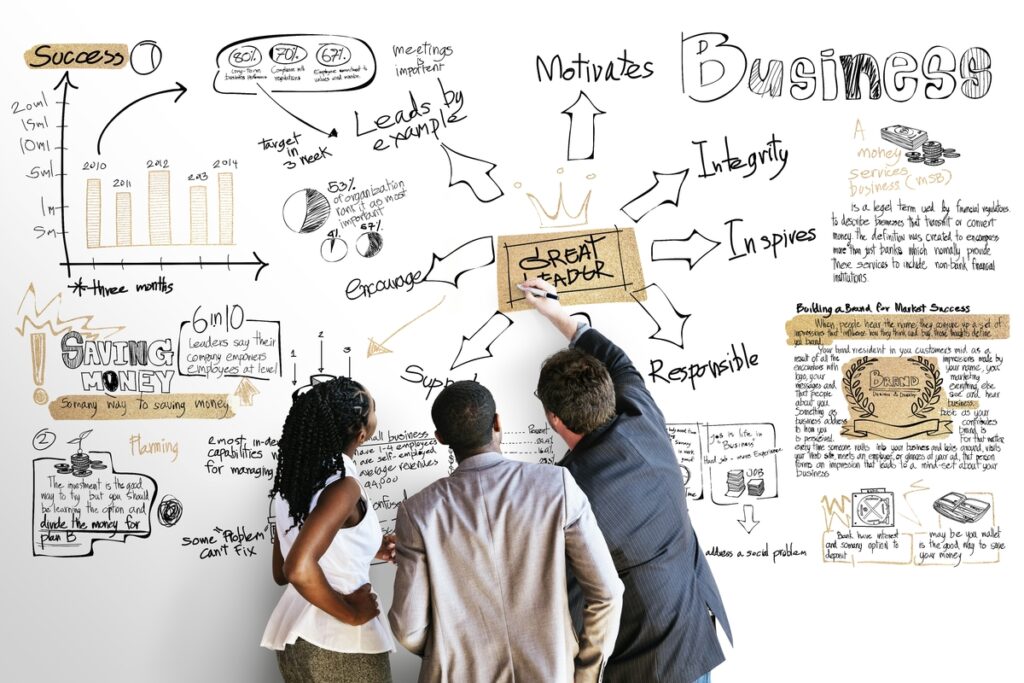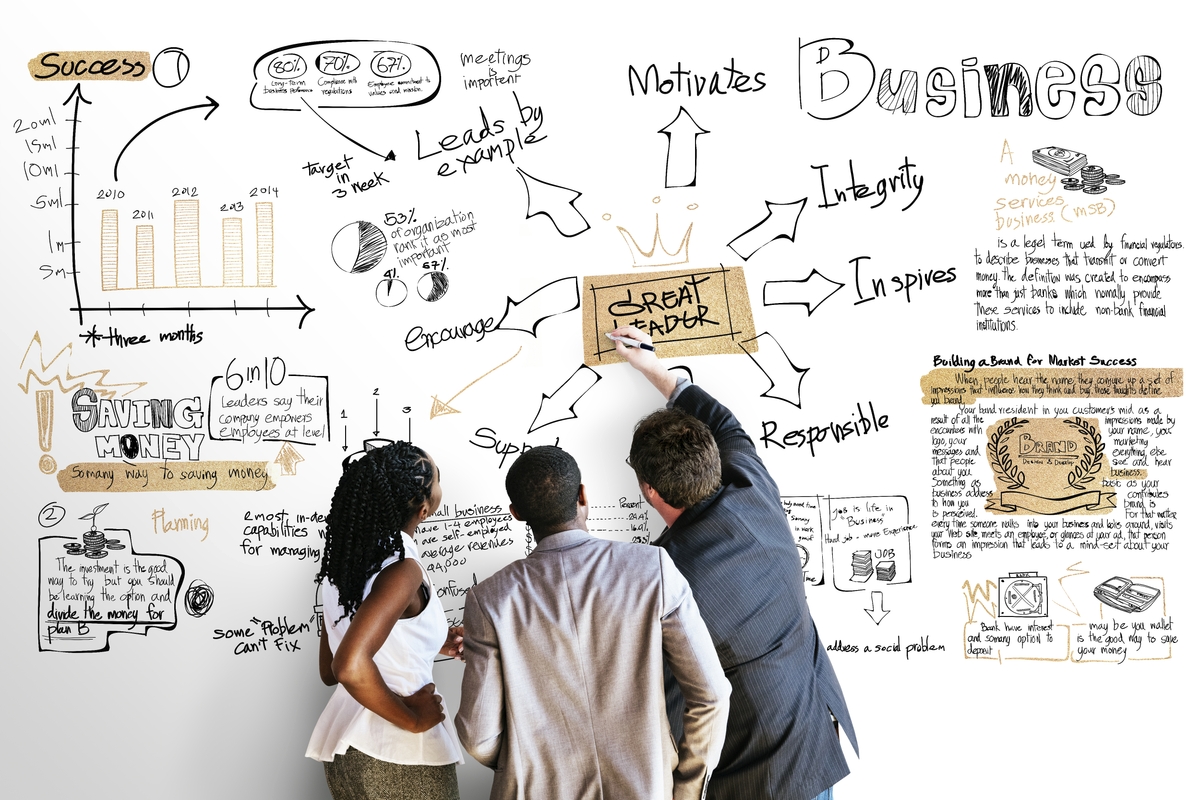 In the early days of AlgoRhythm, it was really hard to say 'no thanks' or rather, 'I don't think we are the right agency for you' as we really needed the business. Do you really want to say no to revenue, any revenue, even if you think you can't help the client or worse, they are a nightmare to work with or even worse, the product is terrible?
Being selective really felt like a luxury and one we couldn't afford, so we said 'yes' to everything. And it was a nightmare. We could tell that small fee clients were going to be really high maintenance. We could tell that some weren't prepared to invest in the channels properly or had unrealistic expectations on ROAS.
Over servicing small clients is a real challenge for smaller agencies, you really want to do a great job and you really want to scale with your clients. But it's simple math in the long run. If you're only billing them for two days per month but the team is collectively chewing up five days, that's three days you're delivering for free that you could be charging out to another client. It's all about capacity management and we all know how much the team LOVE using Toggl to track their billable hours!
The flip side of that though, is being too regimented with time, charging for meetings and updates or billing days over the retainer and that always felt like one of the things we wanted to change with AlgoRhythm. It's why many of our clients came to a smaller agency in the first place. We're on Slack, we can hop on a Zoom, we're more agile and whilst I chase the team up for Toggl hours at the end of the month, I'm not asking the team to Toggl loo breaks!
Pitching is a big investment for agencies. We regularly pour 3-5 days collectively into a good pitch deck, including research, recommendations and often campaign creative. If we don't win the pitch, we can't charge anyone for that time, it's the investment we make into potentially winning that business and we're comfortable with it. By the way, we win a few too and we don't charge the client for that time retrospectively either. Of course we have hit the ground running and can usually use a lot of the thinking and creative to really get the campaigns flowing.
Where am I going with this? Ah yes, so, as we evolved our brand into digital agency rebels and talk about pillars like authenticity and transparency, we often say 'no'. Usually this is because we don't think we can help, don't think we can help with the budget in the RFP, or mainly because it's not really our focus. We COULD do organic social, we COULD do influencer campaigns but our main focus is SEO, paid search and paid social. Very occasionally, we say no because we have a strict no asshole rule. Life's too short, man.
However, one thing we have been doing a lot of recently, is validation projects for start-ups. What does that look like?
An entrepreneur has an amazing idea, they've developed a prototype app, or have a fascinating service idea and they want to validate the idea by testing the waters in the channels. So rather than investing 3-5 days into a pitch deck, we give them the agency to build out the creative and targeting methodology and run and optimise the campaigns in the channels to validate that, yes, the market wants the product and, yes, they can acquire the customer for a reasonable CPA. And they can use these metrics and insights to build out a far more accurate forecast for investors and show a demonstrable product/market fit.
On top of that, they also get interesting insights into what channels are working, what ad types and assets are working and the right copy approach.
What's in it for the agency? Commercially, if you do an incredible job and the entrepreneur is successful in raising capital, you get to be that 'agency fee' line in the forecast and if you pick your start-ups and ideas well, they can be decent mid to large monthly fee clients. But it isn't all about the fees, it's just really interesting and fun to work on some of these incredible ideas. You're dealing with smart, driven innovators and they usually have incredible networks. AlgoRhythm has had a few intros via these entrepreneurs that are now fully fledged clients.
We've helped a broad range of start-ups validate product/market fit from B2B SaaS and wellness apps, to full on ecom plays and social impact. We love it and yes you have to make sure you manage the time well and continue to do a great job for existing clients but I think it's also an excellent way to keep the team motivated and flex their creative and technical muscles, especially if you let the team select the start-ups they want to help.
One of the projects we are working on in the NFT space (we actually have two NFT related projects on the go) was told by a mid size agency that they would need £150K to validate their idea. This is horseshit. We've produced amazing validation, with deep insights that informed P&Ls and forecasts with £500 media spend, 2 days of creative and 3-5 days of campaign implementation, optimisation and analysis.
We've also produced an incredible, fully animated and narrated explainer video and conducted twenty two, 30 minute in-depth interviews with enterprise CTOs and CMOs, for a software start-up where 100% of the interviewees wanted early access to the product. That cost about £1100 and a good five days of prep, interviews, analysis and interpretation.
The investments these start-ups are looking to raise, range from £1.5m up to £20m and in the GTM strategy there's 3-5 years of runway for a creative and performance marketing partner.
So should digital agencies take a punt on start-ups? Yes they should, with eyes wide open and not purely for the bottom line but it is so… much… fun.
Choosing The Right Paid Media Platforms For Your Business
So you want to start running ads on media platforms, that's great! There are plenty of platforms you can choose from. From Meta (Facebook) to Google Ads, it can be hard choosing which one best fits your business goals. Here are a few things to consider when making your digital marketing plan.
What are your business goals?
Finding the right platform that matches your business goals and budget is one of the key elements to meeting KPI's. You'll want to advertise on platforms that offer you the right promotional features, be it objectives towards purchases, traffic to your website or brand awareness. Some platforms are better at delivering your goals than others depending on your target audience and creative choices. There is of course, the choice of expanding and using multiple platforms as you test and refine your methods.
What is your budget?
Meta is known for its cost per clicks going as low as 1p and click through rates in the region of 1% (depending on industry). Whereas if we look at Linkedin's audiences, these numbers could sit around £5 per link click and 0.55% CTR. You'll just need to be aware of which platform your audience is more likely to engage with and the targeting options available. Use the forecast tools on each platform as you plan out your audiences to see what you're likely to achieve.
Say you have a budget of £1,000 and your target cpc is £0.70, you're likely to receive 1,428 link clicks on your ads on Meta. This of course comes down to the audience you've selected and the relevancy of your ads/creative.
Who is your target audience
Almost everyone is online and is using some sort of social media platform and a lot of people use google to search for products and services. Are you planning on searching for people with particular interests that relate to your product or service? Then Meta could be the best place for you to go. Or are you looking to directly target other businesses with your product or service? Then LinkedIn or even Google Ads could be the place for you.
You'll also want to think about which platform enhances customer lifetime value and provides opportunities to retarget existing customers. To help with increasing customer lifetime value or customer retention some platforms allow you to upload existing customers and allow you to build lookalike audiences. This can come through testing and evaluating your strategy as time goes on.
Consider the type of content you create
There's loads of content formats you might be producing but you want to put your best foot forward when advertising. As different platforms host such diverse audiences, you'll need to cater your content to suit them. If you're making reels and videos or even using UGC then maybe TikTok, Meta and Instagram is the best place for you to be. Think about your target audience and what story they're more likely to engage with.
Where are your competitors?
You should be aware of what platforms your competitors are using to promote their products or services. It's more than likely that you'll need to compete against them for bids on your desired target audience. Consider their ad strategy and refine yours to reach your audience in a cost effective way. Meta and Google have great systems in place to view what content competitors' are putting out there or to view who you're bidding against for certain search terms.
Getting to the first page of Google is even harder for SEOs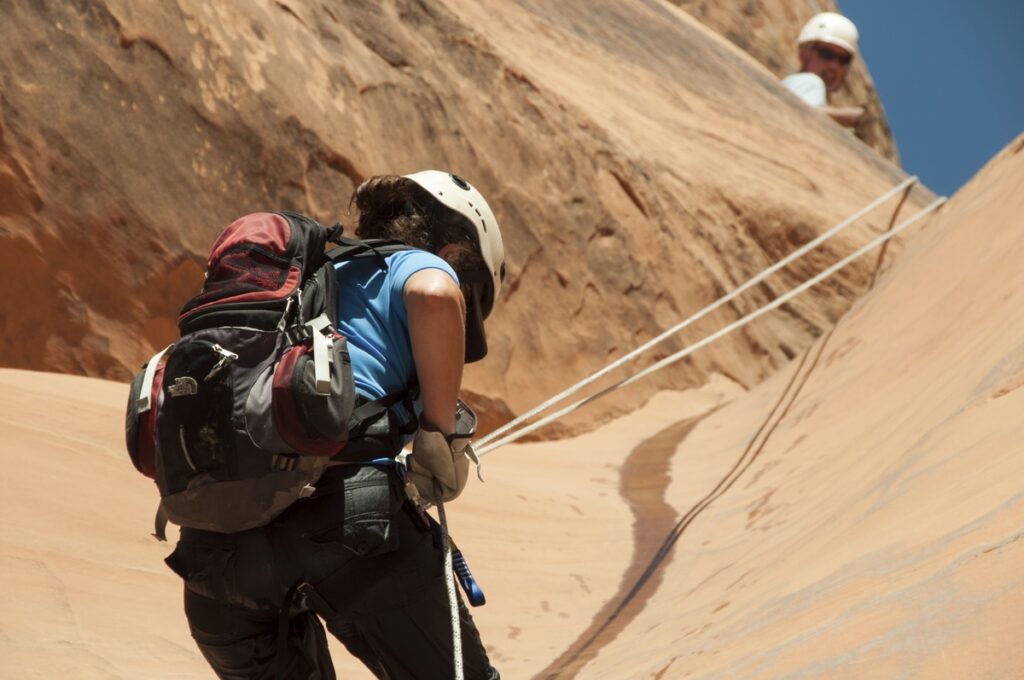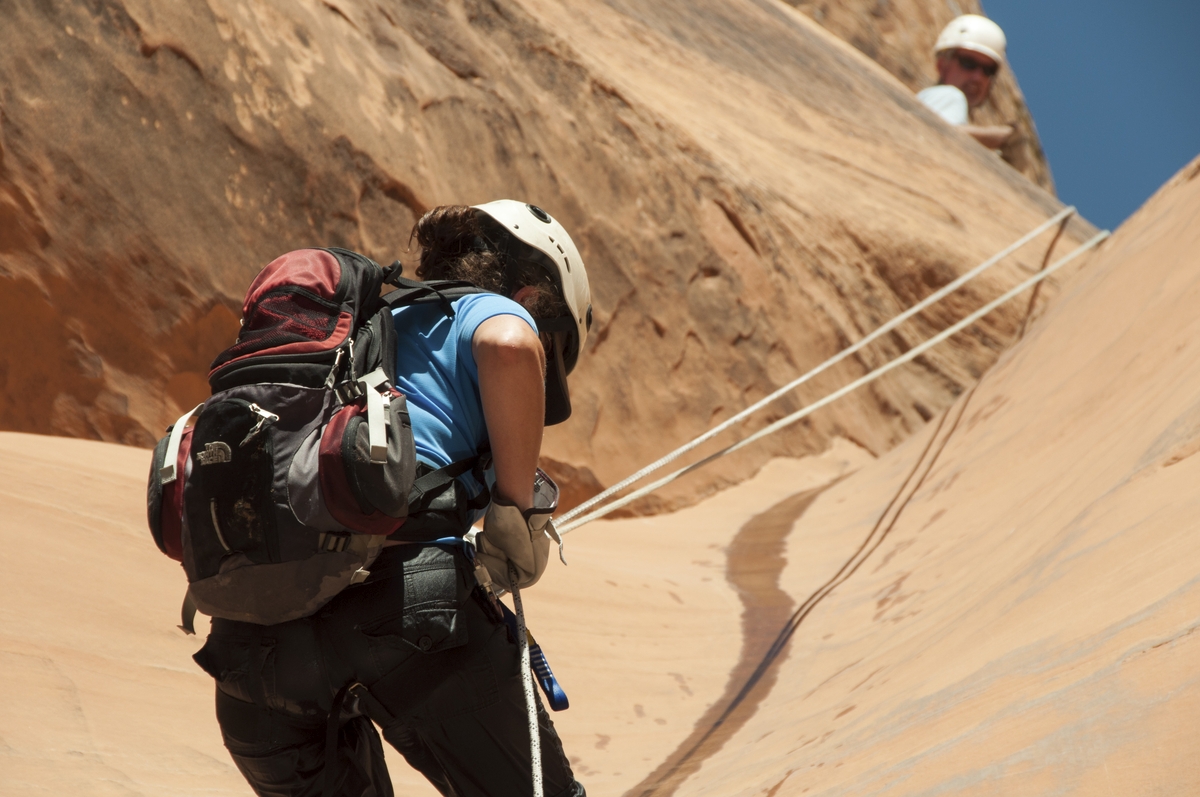 From around August 2021, Google quietly stripped out up to five organic results from the first page of SERPs (Search Engine Results Pages) for 18% of highly searched for keywords. Today, being in the top ten organic results does not guarantee a first page listing.

jT – AlgoRhythm
This is relatively old news to SEOs, although not discussed in abundance outside of SEO forums, but for the first time for AlgoRhythm, we're seeing it impact some of our SEO clients. Google experimenting with SERPs is nothing new, and we'd regularly see 7 or even worse, only 5 organic results on the first page of Google as they tested out new ways to show snippets, answers to popular questions, image searches, Wikipedia entries and shopping results.
Why is position important?

It's generally accepted that less than 10% of search users will click on a paid ad, which can still be highly lucrative for advertisers, especially for search terms with monthly volumes in the hundreds of thousands or even millions.
75% of users will click on an organic result on the first page of Google and 29% will click on the company in the number one slot. Around 16% will click on position two and 11% on position three, so it's easy to see why clients and agencies are obsessed with getting into the coveted top three positions, and number one as the holy grail.
This means around 19% of users will go to page two and beyond.
We all receive emails from SEO agencies promising to get us into the first position of Google, even agencies like us that actually do SEO, but unashamedly leave our own SEO efforts on the back burner as we focus on delivering results for clients!

What is the impact?
For me, the most interesting data points are around user behaviour in terms of that 75% of users who previously would click on a result on the first page. Will we see more users prepared to go a little deeper and if so, will that benefit websites who were in the middle of page two, now that there could be more eyeballs on page 2? Of course this relegates websites that were previously at the bottom of page two, to the top of page three… were they getting any traffic anyway?
I think it's more likely that the seven websites on page one, will now share that 75% of clicks, rather than sharing between ten competitors.
In terms of real estate, this will drive more advertisers to bid on terms even when they are in the top seven results as occupying two slots (one paid and one organic) is a great defensive move against competitors. You used to have 14 websites on page one, so appearing twice (one paid and one organic) took up 14% of real estate, now taking two slots is owning 18% of page one – if you have a snippet, a google shopping slot AND an image, you are really winning in the saliency stakes!
Why did Google do this?
Google will tell you that their core mission hasn't changed, they want to match searchers with up to date and relevant information and most of their experiments with SERPs are testing out new UX for searchers. It is believed by some SEO commentators, that page one will end up looking more like a Wikipedia page than a search engine.
More cynical folk (hello!) will say it is Google driving more PPC revenue, by forcing even more advertisers looking for a first page listing, to find more budget for paid search.
Google are a business, so the reality is it is probably a bit of both.
What will we be watching for?
We're very proud to have clients in the number one slot for their primary keywords, usually keywords we are actively producing content and guest posts for (to win those backlinks!)
We also have rankings in the 7-10 range so inline with my thoughts above, I'm keen to look into the data points around the impact on rankings in the first position – are we seeing click volume increase now three rankings are now on the second page? And for rankings that were at the bottom of the first page and now at the top of the second page, are we seeing users go deeper or are we losing click share?
What are you seeing?
Take a look at your primary keywords, are you still seeing 10 results, or now 7? Over time what is your impression and click share? What's your thoughts and perspective around paid for ads with this change?
Neuromarketing *rolls eyes*… the new snake oil?
At the customer-end of all this incredible technology at the fingertips of today's marketers, is the most complex of systems – the human nervous system. Even compared to AI and Robotics, we are incredible machines. We've mastered the art of automation and optimisation over millions of years. We don't need to think about breathing or how complex the tendon and muscle sequence is to walk forward… we can just do it.
Neuromarketing may seem like a relatively new flavour of Kool Aid, but how humans make decisions hasn't changed for eons. What drives us, our motives, how we can't make a decision without emotion, how we build a logical narrative after a decision and how our decisions and actions can be manipulated (for good and for bad) is nothing new to neuroscientists, psychologists and NLP practitioners.
Neuromarketing, at least how we see it at Algorhythm, is leveraging neuro principles, psychology and behavioural economics in marketing strategy (principally around persona motivation, fears and triggers) and in campaign creative and copywriting. At its most simple, neuromarketing simply provides the lenses for multivariate testing, rather than simply writing an ad three different ways with no real methodology, neuro gives us a codex of nudges and techniques to drive actions.
For us, the magic happens out in the channels and over the last four years we have seen paid search and social campaigns dramatically outperform historical campaigns by really understanding the target audience in terms of motives, by using neuro principles in the treatment of visuals, photography and illustrations and by testing behavioural economics and nudge theory in the copy. We'll share specific examples and case studies in time and point you in the direction of great examples we are seeing out there in channels, as and when we find them.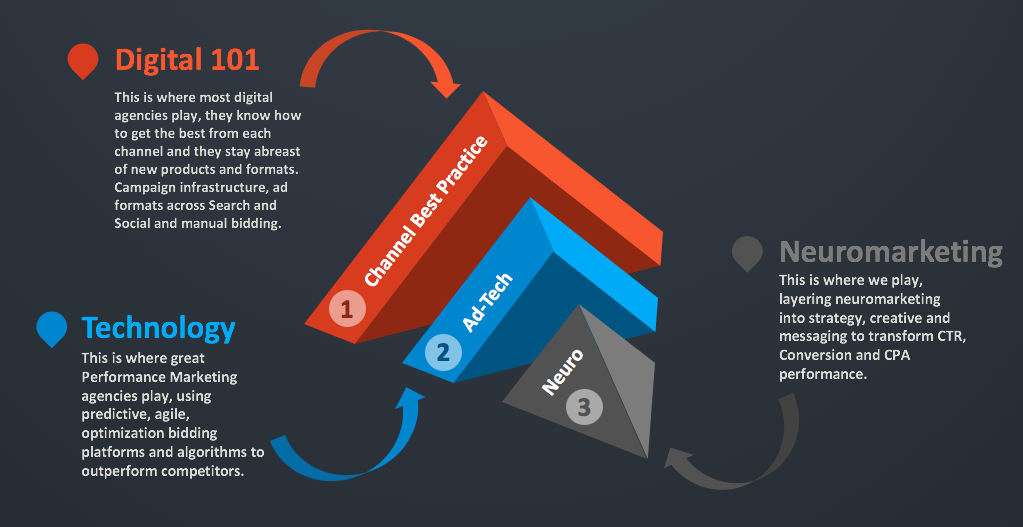 It does sound like secret sauce, but like all science, it's actually methodical, has a process and really ignites when baked into the creative process. When I say creative process, I mean the research, ideation, creative and copywriting elements in campaigns. Neuromarketing should be in the DNA of the strategy, tactical and creative layers.
Clients buying neuromarketing are buying a process that is crowned with high performing campaigns and campaign assets.
When an agency top-down and bottom-up, is thinking, ideating, creating and deploying neuro principles in everything they do, it really is magical. It just makes sense and it's because human understanding and our predictable unpredictability is at the heart of every touch point.
In the context of our consultancy, when we talk about neuromarketing, we are essentially interested in three areas.
1. Neuro principles on design, video, photography and illustration. Look at how Apple present their products, yes it's art, but there's science in the angles, proximity, how they show human and human emotion (usually on faces).
2. Persona Motives – this is an alternative to traditional segmentation. We still need to start with geo-demographics, as we need it for targeting, but imagine if you could define your customer's intrinsic motives and by proxy, their greatest fears and you then crafted campaigns to use that to generate your desired actions, whether that's a checkout, form fill or engagement.
Segmentation is a great start, but it can be deceiving.
Let me describe two men to you. Both male, British, in their 60's, rich, love holidaying in Monte Carlo, love dogs and have lots of children. One is Prince Charles and the other is Ozzy Osbourne.
3. Behavioural Economics, Nudges and Linguistics.
Everything from confirmation bias, cognitive blindspots, social proof and anchor pricing to using sensory language, disruptive linguistics and cognitive load to create friction. I'm working on a codex of nudges that can be deployed in copy with Neuromarketing agency, Lab, so watch this space.
Every element of the above deserves its own blog post, so that's probably the roadmap for future posts.